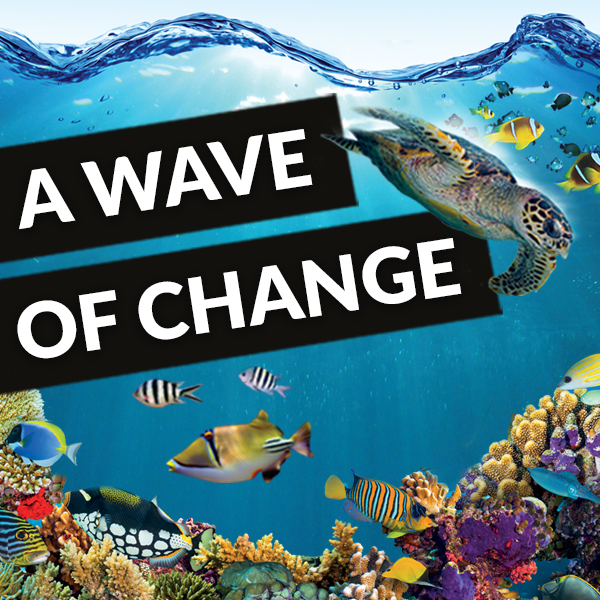 A WAVE OF CHANGE IS WASHING OVER CHURCH SQUARE
Plastic waste thrown into the ocean will be there for 450 years! 😓 So, we need your HELP to save our seas 🐙
On Saturday 25th May, come along and step inside our LIFE-SIZED WHALE for a mesmerizing environmental show at intervals throughout the day 👀
PLUS, get creative at our eco-friendly craft workshop where you can create a recycled turtle to take home, all completely FREE! 🌏Whilst you're here, don't forget to recycle your plastic at our collection points to be in with the chance to WIN an amazing prize! 🎉
See below to find out how our retailers are helping us to save our seas!
Timpson are changing from plastic to eco-friendly paper bags this week!
H&M are exchanging bags of old clothes for a £5 voucher off every £25 spend!
Vision Express are boycotting plastic packaging and recycling 100% of their lenses.
H Samuel are recycling all plastics and only using paper bags.
EE have abolished their plastic bags and only use paper instead.
Cassandra's have changed from plastic to paper bags, so grab a guilt free coffee or cake!
Millie's Cookies are celebrating having recycled their waste for over 30 years.
Costa are offering 10% off reusable cups & merchandise over the weekend and recycle 100% of their coffee waste to be turned into biofuel.
Savers are recycling 100% of their plastic in store.
Totally Wicked's vape containers are all 100% recyclable and this Saturday, they will be collecting containers in store to recycle on your behalf, so you don't have to!
PLUS, this Saturday The Fragrance Shop, Pandora, Café Zinho, The Works, Sue Ryder, Greenhalghs, River island, H Samuel, Topshop, Brighthouse, Frenzy, Millets, EE, Timpson, Health Rack, Vodafone and Cassandra's are all helping us fight the plastic ocean by giving out reusable eco-friendly bags in store on Saturday!
*While stocks last