Kids Club

Here at Church Square, we enjoy welcoming customers young and old. for our family shoppers we have launched a FREE Kids' Club dedicated to children between the ages of 3 and 15 years. We regularly host "free" events specifically designed for children. Keep an eye on our page for exclusive announcements of forthcoming events.
The Club is a great way for little ones to take part in supervised events, express their creativity and make new friends – we'd love your children to join us!
Member benefits include:
Participation in FREE Kids' Club events
Notifications and reminders of upcoming event
Other regular competitions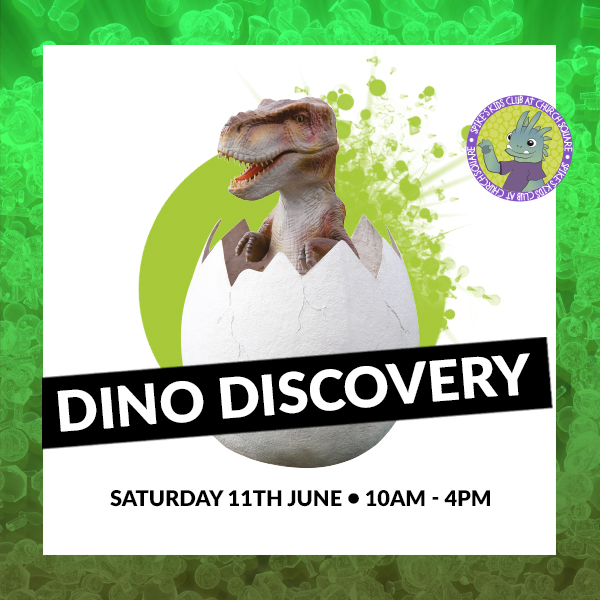 BIG THINGS ARE COMING
Larger than life dinosaurs will be roaming around the centre throughout the day! Have your picture taken with our giant Dino Egg and take part in the Dino Dig! ALSO meet our new kids club mascot Spike the dinosaur and sign up to our kids club for exclusive invites to events and giveaways.
ALSO Look out on our social media channels for the chance to win cinema tickets to the Jurassic World Dominion film.